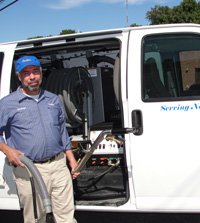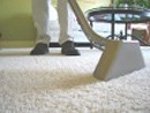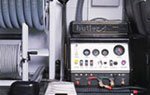 Puritan Carpet Cleaning represents a full-service approach to cleaning commercial properties. We maintain a ready inventory of powerful carpet cleaning equipment and a full complement of trained personnel. Our truck-mounted steam generators deliver 190 degreee heated water via long-reach hoses. They can go anywhere in low-rise office buildings or as high as the 15th floor in high-rise properties. Our systems are capable of cleaning upwards of three thousand square feet of carpet an hour. They're particularly useful for cleaning lobbies, partitioned offices, hallways and other areas where regular carpet maintenance is required.
Attractiveness and Long Life
In the long term, periodic carpet cleaning makes sense. Dirt and grime effectively work as abrasives when compressed against rug fibers in the course of regular use. Clean carpets can play a role in tenant, employee and customer satisfaction, contributing to an overall "look and feel" that lets people know you care about your facility — and by extension, them. In the hands of Puritan cleaning experts our special equipment becomes a resource for ensuring the attractiveness and long life of carpeted offices, hotel suites and common areas. With carpet cleaning scheduled quarterly or bi-annually the overall cleanliness and attractiveness of your properties will be significantly enhanced.
Puritan's experienced carpet cleaning technicians are fully trained and highly efficient in using steam generation, vacuum and extractive equipment.